To get to know it through improvisation and emotion, something that can only be transmitted by someone who has lived it to be able to tell you about it.
 "No matter what type of programme you choose, the length of your stay, where you wish to travel or the language you speak, our goal is to help our participants achieve total immersion during their stay with us in another culture. Each programme is structured to help you learn all about the language, the customs and our way of life. The most important thing is to reach a level that is fully sufficient to study a career in Spain". 
DELE/SIELE exam preparation
Individual Spanish course
Common European Framework of Reference for Languages (CEFR)
Our Spanish courses are based on the Common European Framework of Reference for Languages (CEFR), the international standard that describes language ability in reading, writing, listening and speaking.
From the placement session we will help you understand your current level of Spanish, what you want to achieve and find out which course is best for you.
Level A1: A1.1 course (60 hours) and A1.2 course (60 hours)
Total hours of level A1: 120 hours.
OBJECTIVES:
Obtain the information needed to carry out transactions, as long as it involves indications, instructions or specific data obtained from usual, simple and easily accessible sources.
Participate in the communicative exchanges required for transactions, addressing the appropriate people and places and requesting and providing information of a simple nature, with collaboration in case of difficulty.
Express briefly and simply satisfaction or dissatisfaction with the services provided.
CONTENTS:
Introductions, greetings, farewells. Asking questions in class. Expressing objectives, intentions and motives. Expressing habits and frequencies. Expressing needs and preferences.
Describing people. Describing places. Asking for and giving information about food. Describing urban environments. Talking about past experiences.
Level A2: A2.1 Course (60 hours) and A2.2 Course (60 hours)
Total hours of level A2: 120 hours.
OBJECTIVES:
They have to do with the use of basic services and the satisfaction of immediate needs, such as obtaining food, clothing and lodging, solving simple formalities or getting by in predictable situations that occur, for example, when travelling (asking for directions or directions to a place, asking for timetables, etc.).
They are mainly carried out in shops, post offices, banks, clinics, means of transport (buses, trains, taxis), etc.
Acquiring basic consumer goods, clarifying doubts, solving simple problems or dealing with unforeseen events or situations which imply a communicative intervention of little complexity (giving personal details, saying that something hurts, etc.).
CONTENTS:
Talking about habits, difficulties and duration. Making recommendations. Describing feelings. Narrating and relating past events.
Identifying and describing people physically. Describe and compare houses and express tastes and preferences. Talking about leisure activities, schedules, intentions and projects.
Talk about tastes and eating habits. Talk about experiences and evaluate them. Giving advice. Talking about moods. Talking about professional dedication and goals.
Level B1: Course B1.1 (60 hours), B1.2 (60 hours) and B1.3 (60 hours).
Total hours of level B1: 180 hours.
OBJECTIVES:
Understand main ideas when speech is clear and normal, dealing with everyday matters which take place at work, at school, during leisure time, etc. Understand the main idea of many radio or television programmes dealing with current affairs or matters of personal or professional interest, when articulation is relatively slow and clear.
Understand texts written in everyday language or work-related language. Understand the description of events, feelings and wishes in personal letters.
Can deal with almost all situations encountered when travelling in a Spanish-speaking environment. Participate spontaneously in a conversation dealing with everyday topics of personal interest or relevant to daily life.
CONTENT:
Talk about habits in the present, relate past experiences, talk about the beginning and duration of an action, locate an action in time. Talking about habits, customs and circumstances in the past, locating actions in the past and present, arguing and debating.
Expressing prohibition, obligation and impersonality. Recommending and advising, giving instructions.
Talking about skills and emotions. Expressing desires, claims, complaints and needs, and proposing solutions. Tell anecdotes, show interest, talk about causes and consequences. Express interests and feelings, talk about relationships, show disagreement in different registers and soften an expression of disagreement, counter-argue.
Level B2 : Course B2.1 (60 hours), B2.2 (60 hours) and B2.3 (60 hours).
Total hours of level B2: 120 hours.
OBJECTIVES:
Manage with a certain degree of fluency the frequently used sources of information required to carry out transactions and obtain details and precision by interacting with the people who have the information you need.
Can interact with confidence in most situations encountered in purchasing consumer goods, using services or carrying out formalities, dealing with any difficulties encountered.
Express satisfaction or dissatisfaction and make appropriate evaluations, of a habitual nature, once transactions have been carried out.
CONTENTS:
Giving opinions and evaluating different options. Giving advice, evoking imaginary situations, expressing wishes, expressing ignorance. Expressing cause and purpose.
Describing and commenting on qualities. Expressing conditions and establishing conditions and requirements. Describing activities, movements and situations of people and things.
Expressing purpose and intentionality. Make predictions about the future, analyse and explain problems related to the environment.
Level C1: Course C1.1 (60 hours), Course C1.2 (60 hours), Course C1.3 (60 hours)
Total hours of level C1: 180 hours.
OBJECTIVES:
Understand extended speech even when it is not clearly structured and when relationships are only implied and not explicitly stated. Understand television programmes and films without much effort.
Understand long, complex texts of a literary or factual nature, appreciating distinctions of style. Understand specialised articles and long technical instructions, even if they are not related to my speciality.
Express myself fluently and spontaneously without having to search very obviously for appropriate expressions. Use language flexibly and effectively for social and professional purposes. Formulate ideas and opinions with precision and relate their interventions skilfully to those of other speakers.
CONTENT:
Describe jobs and selection processes. Describe natural environments.
Expressing agreement and disagreement. Expressing abilities, likes, dislikes and likes and dislikes. Expressing cause and feelings. Expressing impersonality and indeterminacy. Expressing complaints.
Discuss styles in education and write aphorisms on the subject.
Talking about places in the world. Talk about sports and elaborate a presentation on alternative sports.
Extracurricular Activities
International Congress on Innovation and Education
25, 26 and 27 October 2023
Universitat Politècnica de València
Visitar a LEGENDS Madrid – The Home of Football
March 18, 2023
10:00 am – 5:00 pm
SC Museum
No Results Found
The page you requested could not be found. Try refining your search, or use the navigation above to locate the post.
Why choose EIIM Languages?
1. Because I will have access to a quality university education open to everyone. The learning of the different languages is structured in a series of courses that correspond to the different levels established in the Common European Framework of Reference for Languages (CEFR).
2. Because the academic programme of Languages includes a wide variety of languages (English, Spanish and Chinese) that allows the development of a multilingual profile, which makes the difference in an increasingly specialised and competitive academic and professional world.
3. Because I will be able to accredit my language skills, we are an authorised SIELE Examination Centre No. 24832.Authorised Capman TOEIC and TOEFL Examination Centre.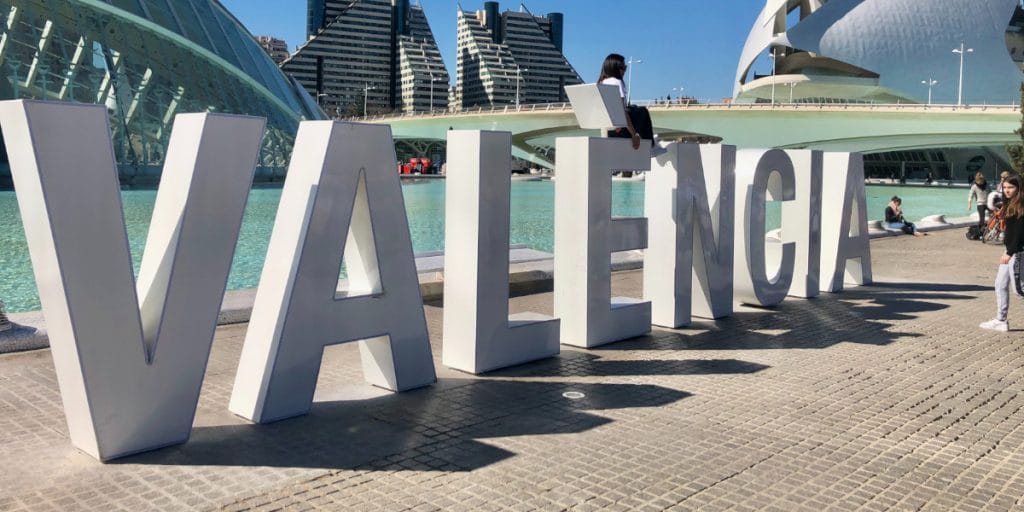 Experience at EIIM Language Centre
Get ready for an enriching experience that you will remember forever. Studying at EIIM is a transformative experience that you share with classmates from all over the world in multiple activities beyond the classroom, surrounded by constant stimuli.
Enquiries about Spanish courses, exams and other certifications:
Edificio 8K, ala este planta baja. Camino de Vera s/n 46022 Valencia